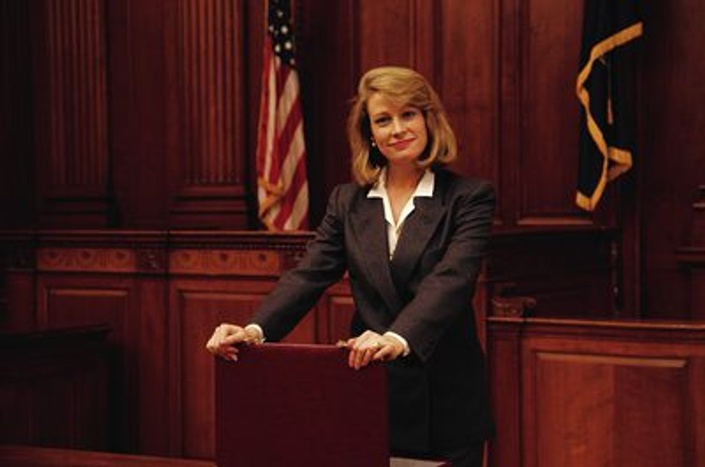 T Visa Course
Everything you need to know about the T Visa
People throughout the world migrate to the U.S. for different purposes. While tourism, sightseeing, sports, and other social activities are among the reasons people come to the United States, the most common reason for seeking to immigrate to the US, whether lawfully or unlawfully, is economic.
However, there are many people who find themselves in the United States forced into situations against their will. For example, upon arriving in the US, an immigrant realizes that her job is going to be different from what she had been promised by her 'agent' who helped her obtain a work visa. The living conditions are inhumane, the work hours are far beyond what was advertised, and she is not paid for overtime, or maybe she is not paid at all.
This is human trafficking.
Human trafficking is the modern reincarnate of the slave industry. The news is rife with the cases of those who have been enticed by friends, acquaintances, and relatives into following to the "promised land" in search of a greener pasture only to discover that they've been trafficked.
Another very common situation in which human trafficking occurs starts out with what looks like human smuggling. There are a lot of human smuggling related statutes, all of which are related to borders or checkpoints. For example, 8 USC § 1324(a)(1)(A)(i) makes it an offense to knowingly bring or attempt to bring into the United States an alien at any place other than an official point of entry to the country, such as a port, airport, or land immigration checkpoint. A smuggling crime, for example, happens in the book The Handmaid's Tale, when people try to smuggle handmaids out of Gilead and into freedom; and it happens in the real world, along the US-Mexico border when people try to come in without a visa and without being detected. However, human smuggling can quickly turn into human trafficking, which is a crime against a person (i.e. not a border rule). The victim agrees to be brought, or smuggled, into the US unlawfully, and while she is aware of and in agreement with the arrangement, she remains at the mercy of the person that facilitated her travel to the US. She knows that she's an undocumented immigrant whose movements and opportunities to find a job are severely restricted, and until she is released to her family, she is under the complete control of her smuggler.
Once she is brought into the United States, she is then held by the traffickers, who she believed were smugglers, against her will. She is forced to cook, clean, and serve her traffickers – and it is the forced, unpaid labor that is a hallmark of labor trafficking. She is forced to give in to their every demand, which can include performing sex acts for her traffickers or being forced to have sex for money. These victims are completely helpless. The search for economic emancipation has landed them in a worse situation: economic slavery.
In most cases, victims are unable to liberate themselves because even if they try to escape from their exploiters, where would they go? The last thing a victim wants is to be deported to her home country. She knows she stands a high risk of deportation, or worse, if she attempts to do anything contrary to the wish of her captors. She also blames herself for what happened. This makes most victims of human trafficking resigned to their fates; reckoning that they have no other option than to continue enduring the unjust treatment until their traffickers deem it fit to grant them freedom.
Oftentimes, it takes a long time to gain freedom. This is due to several factors. In some instances, such as the victims of human smuggling turned human trafficking, the victims are told that they must pay a large amount of money to be freed. There is a "debt" that seemingly can never be paid. In rare cases where the victim is somehow able to repay the money, she would be set free without any proper provision for legalizing her presence in the United States.
Some are freed by the help of others. Some victims take their destinies into their own hands and just opt out in desperation, daring the consequences. In other cases, authorities help secure the release of the victims.
As attorneys, it is important to be aware of what situations give rise to human trafficking so that we can properly screen for victims and assist them in applying for immigration relief.
A mistake that many attorneys make is that we do not screen consultations to see if they have been victims of human trafficking. Instead, we wait for victims to show up to our offices and declare, "I am a victim of human trafficking," before we discuss any possible relief with them.
The problem is that human trafficking takes many forms. Oftentimes victims do not know or understand that they have been victims of human trafficking. This is why this book is essential in helping you learn how to identify human trafficking, and then use the T Visa to help clients gain lawful status in the United States.
This book is written as a how-to guide that will furnish you with information about how to assist victims of human trafficking. You'll be guided on how to properly screen for a T Visa in the consultation, analyze the case of each victim of human trafficking, articulate the type of human trafficking of which your client was a victim, and assemble a T Visa case.
We start this book by introducing you to the T Visa, its categories, eligibility, duration, and revocation along with the definitions of the elements of the T Visa. We will then discuss the main scenarios that give rise to human trafficking, and thus T Visa eligibility. We will also highlight the differences between human trafficking and human smuggling. We will give you a guide to help you screen for T Visas as well as how to proceed once you have identified a client as a victim of human trafficking.
Our goal is to help you transform your practice and the lives of your clients by using the often-overlooked legal tool of the T Visa.
Your Instructor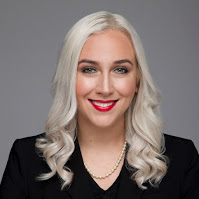 I am an award-winning immigration attorney, best-selling author, national speaker, and podcaster. I founded my law firm, Alexandra Lozano Immigration Law, in 2012, and after losing everything in a hurricane in 2014, I grew my firm into a 7-figure practice in the course of three years. I created a membership called Six Figure Solo, in which I empower attorneys to be the CEOs of their law firms through a Power Hour webinar and coaching sessions. I also host a weekly podcast called 6 Minute CEOwhere I provide business and life strategies in one billable increment. I am the founder of AMIGA Lawyers, the Association of Mother Immigration Attorneys, an international network dedicated to supporting women immigration attorneys. I live in the Seattle suburbs with my husband and our five children.
Course Curriculum
2019
Available in days
days after you enroll
2018-19
Available in days
days after you enroll
Frequently Asked Questions
When does the course start and finish?
The course starts now and never ends! It is a completely self-paced online course - you decide when you start and when you finish.
How long do I have access to the course?
How does lifetime access sound? After enrolling, you have unlimited access to this course for as long as you like - across any and all devices you own.
What if I am unhappy with the course?
We would never want you to be unhappy! If you are unsatisfied with your purchase, contact us in the first 30 days and we will give you a full refund.